Inhi Pathron Pay Chaal Kar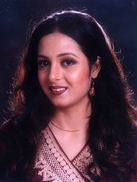 Currently running on TV. Presented by Peshawar Center.
Starring: Sanam Iqbal, Aijaz Mir, Nargis Rasheed, Fauzia Chaudhry, Nasir Khan, Bushrah Farrukh, Habib Mehtab, Ismail Shahid, Tariq Khan and others.

The story is about four classmates Shirjeel (Aijaz Mir), Radia (Sanam Iqbal), Wasif (Nasir Khan) and Kamila (Fauzia Chaudhry), who have now entered practical life.
Radia is a deputy commissioner belonging to a bureaucratic family, with a father who is a rich political figure. She's married to Shirjeel, a lecturer at a college. Shirjeel, an angry young man after feeling dejected because of his wife's busy schedule starts developing some controversies arising out of his inferiority complex. He also sees his wife together with Wasif who works with her and they are good friends. Shirjeel mistakinely believes that Radia is interested in Wasif which furter strains their marital relations.
Kamila and Wasif always seem to hate each other since their university days -- the reason being the difference of class. Sanam Iqbal and the rest of the cast is performing really well. The play deals with the power of politics and how close relationships are affected due to the game of politics.