Manzilain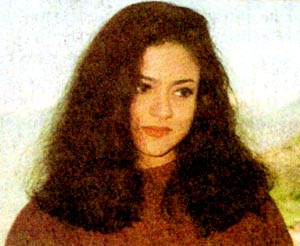 Iss dil kay saray silsilay, aik ajnabi say ja milay
Aik ajnabi say shaher mein, kuch ajnabi see manzilain
Released: November 1998. KTV production.
Starring Nadia Khan, Sadia Hussain, Afzal Ali, Farhan Agha, Qazi Wajid, Javeria Jalil, Jiya Ali, Badar Khalil, and Shagufta Ijaz. Directed by Fahim Burney. Written by Seema Ghazal.
Good title song..yes of course, but that's where it ends. The drama runs endlessly for 12 episodes when it could have been finished in about 8 by cutting out the pointless talks and repetitious dialogues between most of the characters, and the Dubai scenery. The story is of leftmenu cousins who are to inherit their parents' money only if they get married, but both of them hate eachother (played by Farhan and Nadia). Both of them go their separate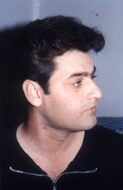 ways to have new experiences in life. The story focuses more on Nadia's life than on Farhan's.
Qazi Wajid lends his humor to the scenes which makes his scenes watchable. Shagufta Ijaz is actually funny as the mean saas. Nadia is back in her role of the stupid girl with a golden heart who cares about everyone but no one seems to understand her very well. Jiya Ali can't act and I expected Farhan to save the scenes but he failed terribly...thus I made good use of the FFwd button. The scenes between Afzal Ali and Nadia were funny (maybe stupid) at first but then they just got monotonous. Afzal's serious dialogues actually turned out to be funny since he couldn't perform really well. He does save some of his image by the act of kindness towards the end. The little girl playing Sara was quite irritating (another good use of the FFwd button). Nadia can perform serious roles if she's given the chance but unfortunately she's been stereotyped into the pagal larki turned serious grown-up roles. Afzal starts out as a smuggler but somehow that side of the story abruptly ends without the viewers knowing whatever happened!
Fahim Burney had given us a good drama with Khali Haath, but unfortunately you come out of Manzilain empty handed.
Other Comments:
Nice drama. Afzal Ali has done a good job. -Urooj