Gulham Gardish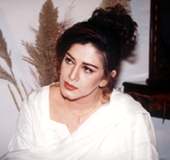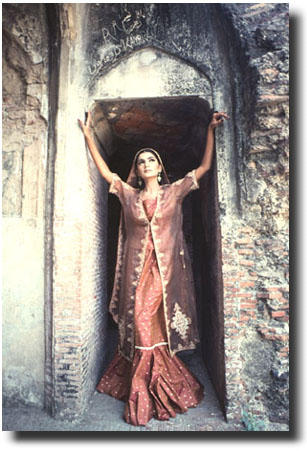 Released: August 1998
Starring: Abid Ali, Naveen Shehzad, Iffat Rahim, Kanwal, Ajab Gul, Adnan Siddiqi, Aman Haq, Khayyam Sarhadi and others. Written by Asghar Nadeem Syed, directed by Nusrat Thakur.
Well it's an Asghar Nadeem play so you throw in a few crooked politicians, newspaper editors, journalists, and feudal lords and you got yourself another one of those struggle between good and evil stories. Oh yeah this time sprinkled with leftmenu models, Iffat and Amna. Abid Ali is back in his Dasht-type role of Shahji. He probably saved his wardrobe and lines from that play and they came in handy. If you are into political plays and you like Asghar Nadeem Syed's productions, then you'll probably think it's good. As for me, it was a hard and boring pill to swallow.
Other Comments:
1) Naveen Shehzad has done great acting. This is a very nice story with many surprises. It was a little sad but it was interesting. Everyone did a great job acting. This is the best drama I've seen in a long time. Hope you will watch it because it is very enjoyable. -Yasir
2) I believe that it's drama that attracts the audience attention because of its realistic description of political, social, economic and family situations.I would say that it's based on reality. Abid Ali has done a wonderful job! Adnan Siddiqui acted unique. Go ahead and rent the videos!!! -Sarwar